Seattle Home and Garden Show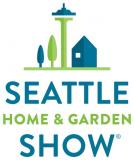 Feb 25 - Mar 05, 2023
Lumen Field Event Center
1000 Occidental Ave
Seattle, Washington 98134
The Seattle Home & Garden Show, presented by Kornerpocket Billiardz & Best Buy, is the Northwest's largest consumer home show with everything for the home – indoors and out. The Spring show presents hundreds of exhibits including builders, remodelers, the latest appliances and fixtures, decorating, landscaping…everything from floor to ceiling and beyond. Attendees also enjoy special features including seminars.
E-ticket purchasers get $5 parking at Lumen Field Event Center Parking Garage, Lumen Field North Lot and Mariner's Parking Garage, simply present your paper ticket or phone to the parking attendant.
E-tickets are brought to you by BECU and Aqua Quip.
Each ticket is valid for one day only. No exchanges or refunds.
New feature for 2023
Community Garden and Farm Display
This new exhibit will attract a new segment of consumers to the Seattle Home & Garden Show.
During COVID-19, the popularity of home gardening and hobby farming has exploded, especially in the Pacific Northwest. As people have spent more time at home, they developed the desire for a new hobby that involved getting outside and that contributed to more food independence. According to recent polling, one-quarter of US adults took up gardening in 2020 and even more in 2021.
This new 6000 square foot exhibit at the Seattle Home & Garden Show will capitalize on the surge in home farming and gardening and attract a whole new segment of homeowners. We are planning a rotation of presentations and demonstrations which include small farm animals, chicken coops, beekeeping, solar off-grid production, greenhouses, raised garden beds, hydroponics, worm farms, gardening, flower farms, fermentation, canning and more. Some of the sponsors and presenting speakers are from organizations including Flower Feather Farms, Barron Heating, Natural Feeds, Sandy Point Gardens, Mann Lake, Charley's Greenhouses, Pulp Pours Vertical Gardens Also presenting with be Master Gardener Ciscoe Morris. And we will also have a "live chick hatch cam", which will be a first for the Seattle Home & Garden Show.