Colorado Garden & Home Show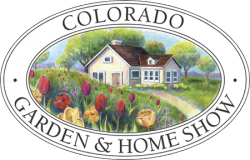 Feb 04 - Feb 12, 2023
Colorado Convention Center
700 14th Street
Denver, Colorado 80202
Discover the Rocky Mountain region's oldest, largest, and most prestigious garden and home show – a nine-day spectacular event at the Colorado Convention Center– where you can find inspiration from the latest ideas and trends in landscaping, gardening, and home improvement.
Enjoy the multitude of fragrances as you stroll through more than an acre of professionally landscaped gardens – 8 in all. Talk to representatives from more than 500 companies from 25 states and Canada. Visit with the region's gardening gurus and home improvement experts about the best ways to move your home and garden projects forward.
Learn about the innovative gardening and home improvement ideas, products, and services in more than 1,400 booths. Attend one of the 40 FREE educational seminars for cutting edge gardening and home improvement ideas.
The Colorado Chapter of the American Society of Interior Designers (ASID) made their presence known at the Colorado Garden & Home Show. In a time when getting the right professional to work in your home is even more important than ever, ASID – Colorado Chapter, along with the Show, is providing access to some of this country's top interior design professionals.
Take the FREE Shuttle! Park at Empower Field at Mile High, Lot C (take the Colfax exit off I-25 and go west to North Federal, then to Lot C) for $5 and ride the free Show Shuttle to the Colorado Convention Center.
100% of every ticket sold is awarded in horticulture grants and scholarships across Colorado!