Meredith Inc. Magazine Offer - Refund Request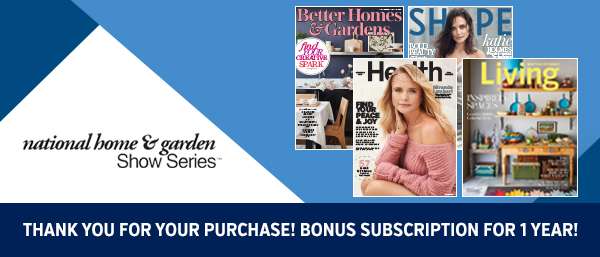 If you do not wish to receive a one-year subscription (valued at $6.00) as part of your qualifying purchase, please click here to print and fill out the refund request. Mail form to BHG Refund, PO Box 37815, Boone, IA 50037-0815.
Refund request must be received within 30 days of purchase. Please provide original copy of receipt to be eligible. Offer available to U.S. residents only. Limit one per household. Offer expires 30 days after purchase of ticket to Home Show.
Click here to download the Refund Request Form