How to plan a home improvement project
---
Tweet
---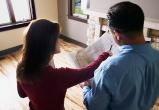 Regardless the size of your project, the smartest thing you can do before you start is make sure you hire reliable contractors and have the resources to cover both the project and unexpected home repairs that will come up throughout the year.
Planning: Take a few minutes to walk around your house and observe the shape of your house inside and out.
Budgeting: Start with projects that you can afford, and make sure the money you spend will add value to your home.
Executing: Timing is key in projects. Factor in what season you'll be doing the work or what time of year may be the best time to get on a contractor's schedule if you're hiring out the project.
Once you have your list of projects in hand, consider these 10 factors:
Start Small: Tackle the smaller jobs first because you'll more likely finish the project.
Wants vs. needs: Make a list of projects that "need" to get done. Finish those first, then move on to your "wants."
Safety concerns: Handle any projects that could affect your family's safety. Do you have water damage or faulty plumbing? Leaking water should be a priority because it could cause structural problems down the road. Also, check to make sure your smoke alarms are working and childproof your home.
Upgrades: Perform projects that reduce energy and water consumption. This will save you money in the long run.
Small tasks, big rewards: Make easy, low-cost improvements that can offer significant results such as painting a room, or changing a light fixture.
Tedious Jobs: Polish off repairs that have been a nuisance, or that you have been putting off such as that squeaky floor and leaky faucet.
Pest Control: Check for the insect kind or the small furry ones. Sealing your home and lawn against pests in an important home maintenance item.
Cosmetic: Fix that hole in the wall, repair molding, or add a splash of color to your walls.
Curb Appeal: Improvements to the home's exterior will make it more inviting. Get a new front door or spruce up the landscaping.
Stay positive: Don't get discouraged. Just remember not to get too overwhelmed or you'll never see the project through. At the end of the year, you'll have a lot to look back on.