DISH NETWORK PARTNERS WITH PREMIER HOME SHOWS

DISH NETWORK PARTNERS WITH PREMIER HOME SHOWS TO PROMOTE INNOVATIVE TV SOLUTIONS TO HOMEBUYERS
DISH Network reaches buyers and decision makers through national sponsorship of the 2011 National Home & Garden Show Series™
Cleveland & Englewood, Colo. (Jan. 25, 2011)
– Premier Home Shows, the portfolio of leading independent home and garden shows and a division of USA Expositions, LLC. today announced that DISH Network L.L.C., a subsidiary of DISH Network Corporation (NASDAQ: DISH) has signed on as a national sponsor of its 2011 National Home & Garden Show Series™. DISH Network, the TV industry's leader in technology and HD programming, along with several local independent satellite TV retailers exhibiting at each show, will increase its visibility on a national and local level through its participation in all 30 home and garden shows nationwide. The National Home & Garden Show Series™ features the highest quality collection of independently produced home and garden shows across the U.S., attracting 1.5 million attendees annually. Typically, more than half of these consumers make a purchase decision at a show.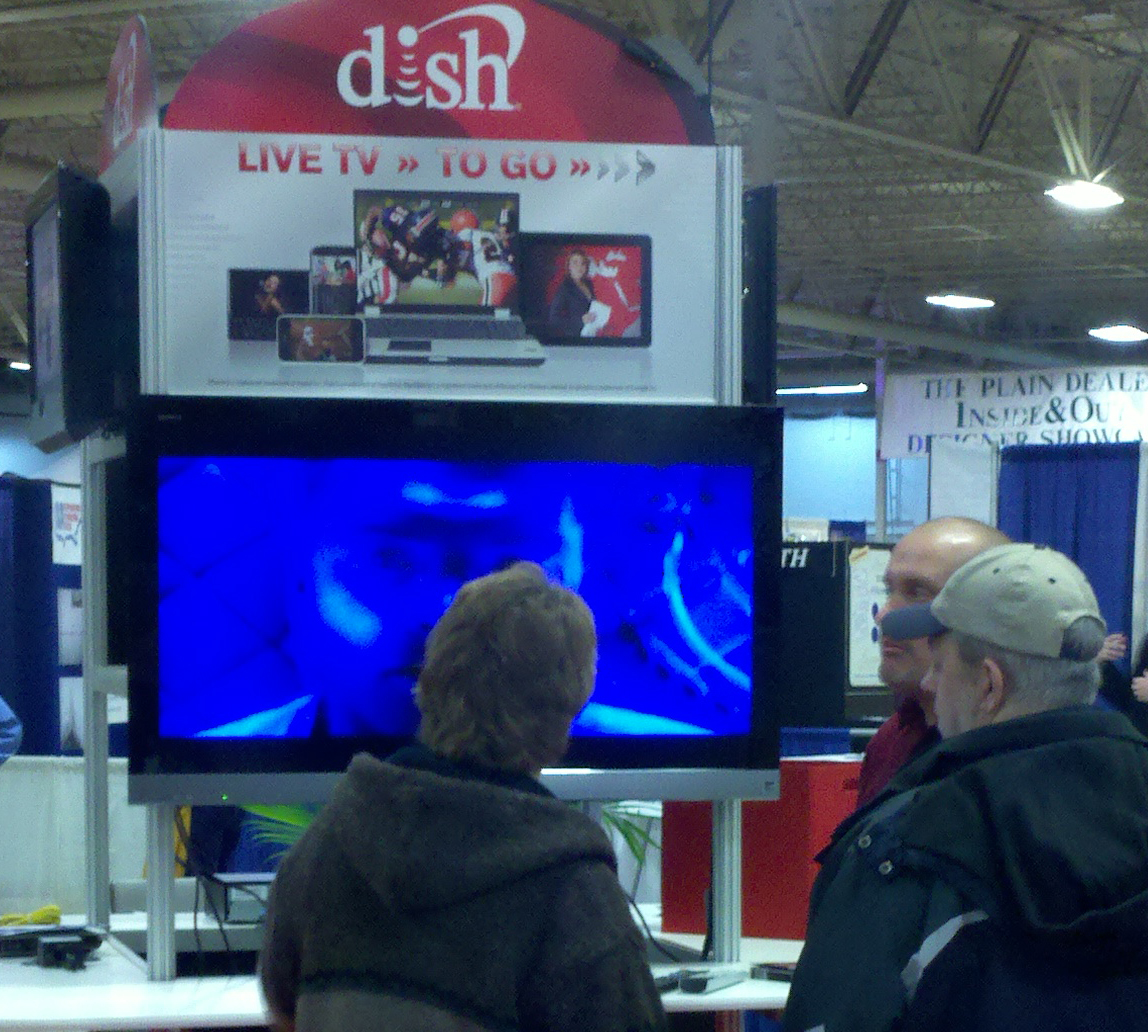 "Our participation in this year's National Home & Garden Show Series™ allows us to clearly demonstrate to consumers the kind of unmatched products and services DISH Network can offer, including the only true TV Everywhere experience," said Amir Ahmed, senior vice president of Sales for DISH Network. "Homeowners and potential home buyers are not only looking for a high-quality, in-home TV experience at the best value but also innovative ways to broaden their viewing experience beyond the living room – and DISH Network can deliver both." "Leading brands see significant ROI through Premier Home Shows' partnership opportunities," said Adam Roggenburk, vice president for Premier Home Shows. "Attendees of our homeshows are engaged and highly qualified consumers. We look forward to offering DISH Network a substantial return on investment." In addition to the results driven from the regional shows, Premier Home Shows offers other marketing opportunities that extend beyond the show floors such as its website www.premierhomeshows.com. Launching this month, the website is a complete year-round consumer engagement channel that provides an integrated platform for its sponsors via digital, -more- experiential and traditional marketing. The website features include a geo-location component, giving visitors the ability to seek information about upcoming shows in their local area, making the experience more relevant. Sponsors are also given tools to successfully track the specific number of sales generated from the partnership.
About Premier Home Shows
Premier Home Shows, a division of Cleveland-based
USA Expositions
, is the leading collection of independently produced home and garden shows in the country with deeply integrated channels that engage a consumer throughout the year. In 2010, 1.5 million highly qualified consumers attended a Premier Home Show event, more than half of which made a purchase decision at the show. Past sponsors and partners include leading brands such as GMC, Home Depot and Better Homes & Gardens. American Family Insurance will continue its sponsorship of thirteen home shows. Visit the new www.premierhomeshows.com for more information.
About DISH Network
DISH Network
Corporation (Nasdaq: DISH), through its subsidiary DISH Network L.L.C., provides more than 14.2 million satellite TV customers, as of Sept. 30, 2010, with the highest quality programming and technology at the best value, including HD Free for Life. Subscribers enjoy industry-leading customer satisfaction, the largest high definition line-up with more than 200 national HD channels, the most international channels, and award-winning HD and DVR technology. DISH Network Corporation is a Fortune 200 company. Visit www.dish.com. With
DISH Network's TV Everywhere™
offering, subscribers receive the ability to watch all of their live and recorded television programs on compatible smartphones, tablets and laptops. DISH Network subscribers can access these features when they download and use the DISH Remote Access application in concert with their broadband-connected, Sling®-enabled satellite TV receiver. # # #
Media Contacts:
Caitlin Weingartner Aspen Marketing Services for Premier Home Shows 973.775.6530
cweingartner@aspenms.com
Francie Bauer DISH Network 720-514-5351
press@dish.com